CAREERS Board of Directors consists of a voluntary board of individuals elected to act as the governing body of the agency and oversee the executive director.
Officers
Lauren Enea, President
Alex Hart, Treasurer
Erik Martin
Members
Art Amler
Kenneth A. Gulmi
Alison Morris
Melissa Strauss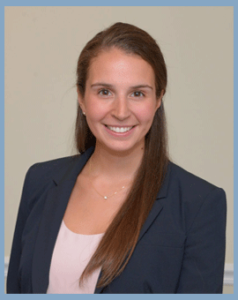 Lauren Enea Esq., President of CAREERS Board of Directors, is an Associate at Enea, Scanlan & Sirgnano, LLP. She concentrates on Wills, Trusts and Estates, Medicaid Planning, Special Needs Planning and Probate/Estate Administration. She believes it is never too early or too late to start planning for your future and enjoys working with individuals to ensure that their plan best suits their needs.Lauren received a B.S. in Business Management from Quinnipiac University, graduating Magna Cum Laude in 2013 and a J.D. from the Pace University School of Law graduating, Summa Cum Laude in 2016. She is admitted to practice law in New York and Florida. She is the Sponsorship Chair of the Elder Law and Special Needs Section Sponsorship Committee of the New York State Bar Association (NYSBA). Lauren is also the Regional Co-Chair of the NYSBA Elder Law and Special Needs Section Elder Law Basics CLE Series for Fall 2019 and the Publications Committee Production Editor for the NYSBA Elder Law and Special Needs Section Journal.Lauren is involved in local Bar Associations including the Westchester County Bar Association (WCBA) and ColumbianLawyers Association of Westchester County. She is the Membership chair of the WCBA New Lawyers Section and the Treasurer of the Columbian Lawyers Association.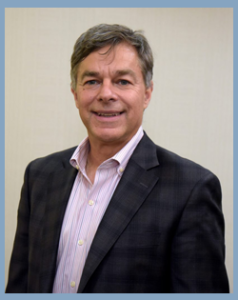 Alex Hart
is the
Treasurer of CAREERS Board of Directors
.
He is a principal and founder of Hart Vida & Partners. With over 25 years of experience, Alex specializes in the areas of tax strategy and planning, business process improvement, and CFO advisory. Alex graduated from St. John's University with a B.A. in Spanish and his M.B.A. in Finance, and obtained his accounting degree from Pace University. Alex began his career at IBM in sales operations and accounting. He was a Controller for the N.Y. Post, and has been a CFO for the medical device company Vertebron. Alex is the treasurer, and an executive committee member of A.L.T.A. (Affiliated Lawyers of the Americas). He is also a member of the National Association of Tax Preparers, and is a contributing author and mentor at Latin Business Today. Alex is heads the firm's CFO advisory practice and specializes in tax strategy and advisory to privately held businesses.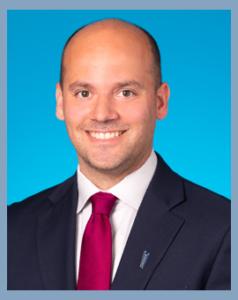 Erik Martin is a vice president of City National Bank in Manhattan, specializing in relationship management. In his 20-year career in the financial industry, Erik took on greater levels of responsibility in creating a customized banking experience and tailored financial approach, recruiting and retaining high net worth individuals and business owners at Wells Fargo Bank and Citibank.He managed and established a team of professionals to create financial strategies for short and long term goals for each client. Erik has a bachelor's degree in Business Management from Dowling College and is heavily involved in community outreach. He volunteers for White Plains Youth Football and White Plains Little League.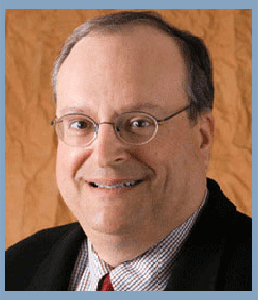 Art Amler
is an outstanding professional in the field of Human Resources and has over 35 years of experience in Senior HR Management with special expertise in Compensation and Benefits. For nearly 30 years, Art was a Senior Manager at IBM until February 2007, when he became Vice President of Compensation & Benefits at InfoPrint Solutions — a joint venture with IBM and Ricoh. Art began his HR consulting career in 2013, as the President and Founder of Amler Associates in Yorktown Heights. He is also Senior Consultant at Datakey Management Consulting and a Senior Compensation Consultant at MYHR Department, both located in Westchester County, NY. Art is an avid reader of American History, an outdoor enthusiast, and lives with his wife in Westchester County.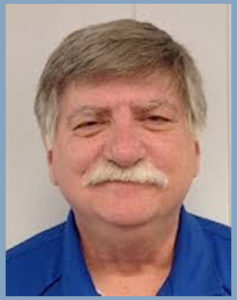 Kenneth A. Gulmi
is an Advertising Account Executive for the Examiner Media Group. He has a diverse background in operations, human resource management, production, marketing, financial control, and problem-solving techniques. He has a BBA Marketing Management degree from Pace University. He is consistently ranked among the top 5% of Xerox executives and is a member of the Xerox Malcolm Baldridge Awards Quality Performance Team. He's a lifelong soccer enthusiast and has been a US Soccer Federation Nationally licensed coach since 1996. Ken coordinates soccer games for differently-abled youth, including those who have hearing and visual impairments, cerebral palsy, and those who use a wheelchair.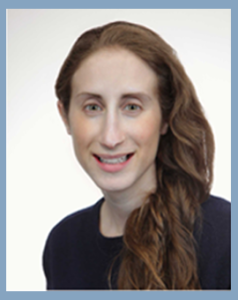 Alison Morris, Esq. is a senior attorney with the Cuddy Law Firm's Valhalla office. Alison practices special education advocacy and litigation at the Cuddy Law Firm. She represents families and children with special education needs at IEP and Section 504 meetings, and represents families in due process hearings when families challenge the decisions made by school districts, many from underserved populations. Alison also assists clients in navigating the OPWDD system including helping with applications and appeals. Ms. Morris is a frequent lecturer on topics of interest to professionals and families on special education law, and she is also an Adjunct Professor at Pace Law School, teaching a course entitled Law and Education. Ms. Morris also Co-Chairs both the New York State Bar Association's Committee on Disability Rights and the Westchester Women's Bar Association's Education Committee. Alison is the proud sister of a young adult with special needs.
Melissa Strauss
is the Senior Director of Human Resources at RWE Clean Energy in Valhalla. She is a dedicated and certified human resources professional with knowledge and experience handling various human resource functions within multiple industries. Melissa has over 8 years of experience in the areas of HR. She has PHR and SHRM-SCP certifications and has a bachelor's degree in Education from the University of Wisconsin-Eau Claire and M.B.A. in Human Resource Management from Iona University. Melissa plays a dynamic role in the Westchester community through volunteer work and is actively involved in organizations such as the Junior League of Northern Westchester, the Westchester Human Resource Management Association as President of the Board, and a member of the Business Council of Westchester. Melissa is the recipient of the 2022 Rising Stars 40 Under 40 Award.
Advisory Board
Phil Adimari
Karen Brown
Monte Carmel
John Cunnane
Mary Grace Ferone
Steven M. Goodman
Adam Handler
Stan Kulesa
Jack Mathews
Patricia Moore
Irene Thompson
Karen Warren