CAREERS Board of Directors consists of a voluntary board of individuals elected to act as the governing body of the agency and oversee the executive director.
Officers
Kevin Ross, President
Charlie Zegers, Secretary
Alex Hart, Treasurer
Directors
Lauren Enea
Howard Forbes
Nancy Sorbella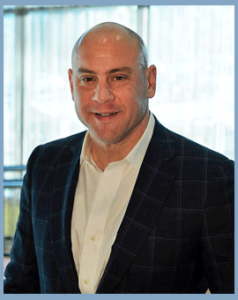 Kevin Ross, CAREERS Board President, is Executive Vice President/Owner of S&H Uniform Corporation in White Plains, a family owned and operated Business Apparel and Footwear Company established in 1969.
Kevin graduated from the University of Cincinnati, with a B.A. in Business. Kevin worked with several local retailers before deciding to join the family business. He manages over 200 accounts and can often be seen in the retail store, working one on one with customers.
Kevin also wears the hat of Operations and Facilities Manager.
S&H has been lucky enough to work with CAREERS for the past 16 years, is proud to have several individuals on his payroll and is honored to be on the CAREERS Board. Kevin lives in Pleasantville with his wife and three children.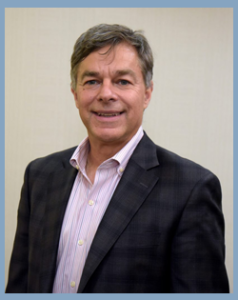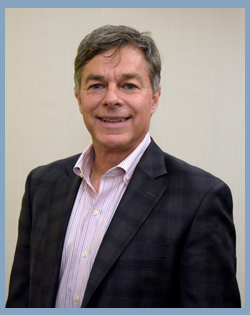 Alex Hart
is the
Treasurer of
CAREERS
Board of Directors
.
He is a principal and founder of Hart Vida & Partners. With over 25 years of experience, Alex specializes in the areas of tax strategy and planning, business process improvement, and CFO advisory. Alex graduated from St. John's University with a B.A. in Spanish and his M.B.A. in Finance, and obtained his accounting degree from Pace University.Alex began his career at IBM in sales operations and accounting. He was a Controller for the N.Y. Post, and has been a CFO for the medical device company Vertebron. Alex is the treasurer, and an executive committee member of A.L.T.A. (Affiliated Lawyers of the Americas). He is also a member of the National Association of Tax Preparers, and is a contributing author and mentor at Latin Business Today. Alex is heads the firm's CFO advisory practice and specializes in tax strategy and advisory to privately held businesses.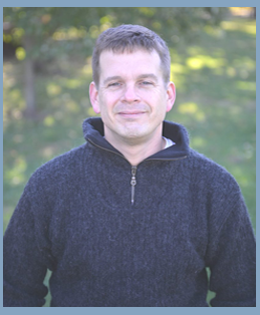 Charlie Zegers, Secretary of CAREERS Board of Directors
, is a digital media consultant and owner of Bronx River Digital Media. A twenty-year veteran of the Internet industry, Charlie spent a decade at America Online and Time Inc., before establishing his consultancy in 2007. Other major clients have included the City of New York, the New York Historical Society, Next Issue Media, and the Ewing M. Kauffman Foundation.Charlie became involved in advocacy for people with disabilities due to several family connections and matched up with CAREERS via the "Next Gen Board Development Bootcamp" program sponsored by Volunteer New York. He is also active with the Boy Scouts of America, as an assistant scoutmaster and member of the Special Needs Scouting Committee for the Westchester Putnam Council.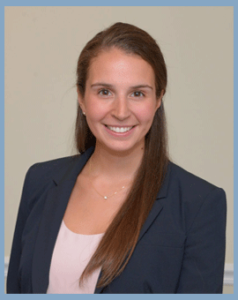 Lauren Enea Esq. is an Associate at Enea, Scanlan & Sirgnano, LLP. She concentrates on Wills, Trusts and Estates, Medicaid Planning, Special Needs Planning and Probate/Estate Administration. She believes it is never too early or too late to start planning for your future and enjoys working with individuals to ensure that their plan best suits their needs.Lauren received a B.S. in Business Management from Quinnipiac University, graduating Magna Cum Laude in 2013 and a J.D. from the Pace University School of Law graduating, Summa Cum Laude in 2016. She is admitted to practice law in New York and Florida. She is the Sponsorship Chair of the Elder Law and Special Needs Section Sponsorship Committee of the New York State Bar Association (NYSBA). Lauren is also the Regional Co-Chair of the NYSBA Elder Law and Special Needs Section Elder Law Basics CLE Series for Fall 2019 and the Publications Committee Production Editor for the NYSBA Elder Law and Special Needs Section Journal.
Lauren is involved in local Bar Associations including the Westchester County Bar Association (WCBA) and ColumbianLawyers Association of Westchester County. She is the Membership chair of the WCBA New Lawyers Section and the Treasurer of the Columbian Lawyers Association.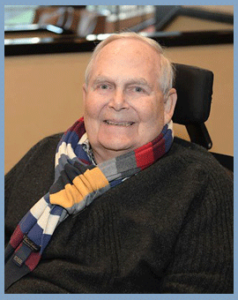 Howard Forbes
has been a CAREERS Board member since 2005, and served as Treasurer of the Board from 2010 to 2013. His relationship with CAREERS goes back 30 years, when CAREERS staff helped his oldest son find a job, which he still holds today. Howard has enjoyed watching CAREERS and its' Board of Directors grow to meet the needs of our clients and community.A Bronx native, Howard graduated with a degree in dentistry from NYU. After serving as a Captain in the Air Force, he opened a dental office in Yorktown Heights, where he practiced for over 40 years. He and his wife Adrienne, (pictured at the 2014 Anniversary celebration), reside in Yorktown Heights.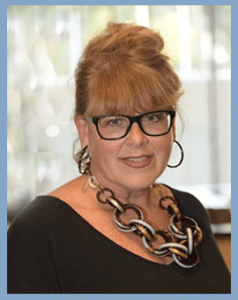 Nancy Sorbella, a CAREERS parent and Board member since 2017, is Community Engagement Director for the Arthritis Foundation New York. She is also a partner and Creative Director of Pyaar Means Love, a startup digital retail and import company. As a graduate of SUNY Cortland, she is a proud member of the alumni community serving on the Alumni Board of Directors and Chair of the Alumni Admissions Committee for over 18 years.
Always passionate about healthy aging and lifestyle, she has been an aquatic exercise instructor for more than a decade, dedicated to teaching how to increase strength, flexibility and confidence for all ages and abilities.
Advisory Board
Phil Adimari
Karen Brown
Monte Carmel
Rita Covelli
John Cunnane
Mary Grace Ferone
Steven M. Goodman
Adam Handler
Stan Kulesa
Jack Mathews
Patricia Moore
Nancy Pearson
Irene Thompson
Karen Warren