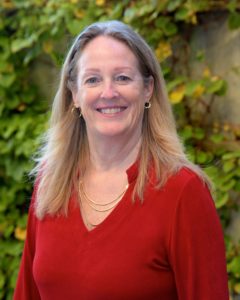 The rate of unemployed people with disabilities is consistently over twice the rate of unemployed non-disabled people. The stark reality today is that people with disabilities face overwhelming challenges when they try to find jobs.
CAREERS primary goal is to help our disabled clients overcome these employment odds and obtain jobs that allow them to be independent and interest them. We provide job placement, extensive on-the-job training, and ongoing support services to disabled individuals who have difficulty finding and keeping jobs on their own. What sets us apart from other supported work programs is our attention to the multiple facets of our clients' lives. We make job placements based on an individual's abilities and interests, in addition to the necessity to work. If we cannot provide a specific service – such as therapy or recreation – we refer our clients to an agency that can.
CAREERS accepts referrals from potential clients, their family members, or other referral sources. Clients must have a qualifying disability, and be able and willing to work. We accept clients of all ages. Although they may choose to work in surrounding communities, clients must be residents of either Westchester or Putnam County. As a private, 501(c)3 non-profit, community-based organization, our placement and coaching services are free to disabled individuals and the businesses that employ them.
We are here to help. Please contact us.

Christina "Tina" Cornish-Lauria
Executive Director
Tina Cornish-Lauria has dedicated her career to helping individuals with disabilities become self-sufficient through employment. She graduated with a B.S. in Rehabilitation from the College of St. Joseph the Provider in Rutland, Vermont and has worked with adults with disabilities since 1981. She has worked for the Office of Vocational Rehabilitation as a Vocational Counselor and at Rutland Mental Health, both in Rutland, Vermont. She also worked in a community residence for developmentally disabled adults in Putnam County for Taconic Developmental Disabilities Services Organization (TDDSO). She then worked at Opengate, Inc. in Somers, New York for five years as head of their pre-vocational programs. Ms. Cornish-Lauria joined CAREERS in 1989 to open the agency's northern Westchester branch and was appointed Executive Director in 1991.

Listen to Deb Gordan Of CBS 880 Radio interview Tina