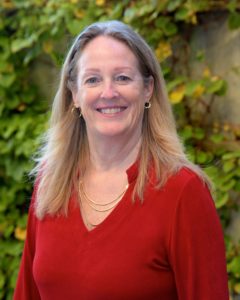 At CAREERS Support Solutions, we help people with intellectual, developmental, psychiatric and/or physical disabilities attain the dignity, financial independence and sense of community they deserve through successful employment — at no cost to them, their families or employers.
Successful employment is different for everyone, and there are many variables to consider. But essentially, when our clients have jobs that they enjoy, take pride in and keep for years — even decades — that is successful employment. When our clients are appreciated by their employers and fully integrated into their workplace communities, that is successful employment. When employers tell us that our clients are some of the most hard-working, optimistic, loyal and dependable employees they've ever had, that is successful employment. Our list doesn't end with these examples, but they are major qualifiers.
Throughout our 34 years, we have mastered a winning formula for helping individuals in Westchester, Putnam and Dutchess Counties who participate in our programs achieve successful employment. Our credentialed Employment Specialists use a robust combination of soft skills training, hands-on job search assistance, thorough on-the-job training — and uniquely — support throughout the duration of every client's relationship with us. Our ongoing support is what differentiates CAREERS from others in the field. Without continual assistance, encouragement and advocacy, many clients would either quit or be terminated. We give them coping mechanisms and help them gain the perseverance, focus and confidence they need to achieve their goals at work and in life. We also educate our employers about effectively managing people with special needs.
I hope you'll take a deeper dive into who we are, what we do, and the inspiring stories we share by exploring this website. Then you too will understand why at CAREERS we change lives one job at a time.
If you know someone with a qualifying disability who is willing and able to work and may benefit from our expertise, please do not hesitate to reach out at [email protected].


Christina "Tina" Cornish-Lauria
Executive Director
Tina Cornish-Lauria has dedicated her career to helping individuals with disabilities become self-sufficient through employment. She graduated with a B.S. in Rehabilitation from the College of St. Joseph the Provider in Rutland, Vermont and has worked with adults with disabilities since 1981. She has worked for the Office of Vocational Rehabilitation as a Vocational Counselor and at Rutland Mental Health, both in Rutland, Vermont. She also worked in a community residence for developmentally disabled adults in Putnam County for Taconic Developmental Disabilities Services Organization (TDDSO). She then worked at Opengate, Inc. in Somers, New York for five years as head of their pre-vocational programs. Ms. Cornish-Lauria joined CAREERS in 1989 to open the agency's northern Westchester branch and was appointed Executive Director in 1991.

Listen to Deb Gordan Of CBS 880 Radio interview Tina