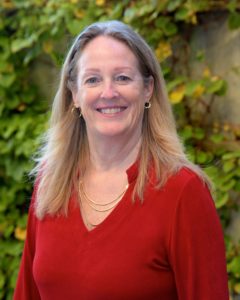 Prior to the pandemic, the rate of unemployment among people with disabilities was 13.2 percent — almost twice the rate of that among non-disabled people. In April 2020, the already alarming rate increased to almost to 18.9 percent. This fast and dramatic downturn was shocking to our whole community. One day we were working with hundreds of clients with jobs, and literally the next, the majority were out of work.
But like everyone, we banded together. We listened to the experts, followed the science and instituted recommended safety protocols in our offices. For clients suddenly let go from their jobs, we helped them manage the logistics of sudden unemployment and the intense emotional distress that went with it. For our clients still working (many are essential staff), we advocated for their safety at work. For all clients, we created new materials in a variety of formats so they and their families had the information they needed to stay safe in the community and at home. Our staff did all of this while fearing for their own health and employment since they too were trying to understand and navigate the magnitude of COVID-19.
Now, many of our clients are back to work, and we're grateful. But the landscape of employment in general is forever changed. Many employers have found other ways to manage jobs for which they would have normally hired one of our clients. The sad reality is that helping people with intellectual, developmental and psychiatric disabilities find jobs is going to be even more challenging than before.
Nevertheless, our goal of helping people with disabilities win the dignity, financial independence and sense of community they deserve through work remains unchanged. We are facing the new challenges head-on. We are tapping all resources to identify employers and emphasizing the mutual benefits of hiring people with disabilities to both the workplace culture and the bottom line. We have re-structured our programs and services so that they encompass today's employment needs and requirements. With our ability to adapt, we are continuing to provide unparalleled on-the-job training and ongoing support services, thus making our clients great hires and indispensable employees.
Finally, what will always set us apart from other supported work programs is our attention to the multiple facets of our clients' lives. We make job placements based on an individual's abilities and interests, in addition to the necessity to work. If we cannot provide a specific service – such as therapy or recreation – we refer our clients to an agency that can.
Please know that CAREERS accepts referrals from potential clients, their family members, or other referral sources. Clients must have a qualifying disability, and be able and willing to work. We accept clients of all ages. Although they may choose to work in surrounding communities, clients must be residents of either Westchester or Putnam County. As a private, 501(c)3 non-profit, community-based organization, our placement and coaching services are free to disabled individuals and the businesses that employ them.
We are here to help. Please contact us.

Christina "Tina" Cornish-Lauria
Executive Director
Tina Cornish-Lauria has dedicated her career to helping individuals with disabilities become self-sufficient through employment. She graduated with a B.S. in Rehabilitation from the College of St. Joseph the Provider in Rutland, Vermont and has worked with adults with disabilities since 1981. She has worked for the Office of Vocational Rehabilitation as a Vocational Counselor and at Rutland Mental Health, both in Rutland, Vermont. She also worked in a community residence for developmentally disabled adults in Putnam County for Taconic Developmental Disabilities Services Organization (TDDSO). She then worked at Opengate, Inc. in Somers, New York for five years as head of their pre-vocational programs. Ms. Cornish-Lauria joined CAREERS in 1989 to open the agency's northern Westchester branch and was appointed Executive Director in 1991.

Listen to Deb Gordan Of CBS 880 Radio interview Tina