The Carmel Cinema management team honored CAREERS' clients Greg Mancini and Kenny Austin for their many contributions to the theatre over the past decade. Carmel Cinema held a special luncheon for Greg and Kenny at Aversano's Restaurant in Brewster on July 10th.
Kenny and Greg have worked at Carmel Cinema as ushers for 10 years each. With smiling faces, they greet the theatre's many movie fans and share their immense knowledge of the latest, as well as past, movies week after week. "Greg and Kenny have brought a sense of familiarity to the theater over they years even through changes in theatre ownership," says Candice Sciarrillo, Carmel Cinema manager. "We wanted to honor them for their many years of service to our Cinema and look forward to them being part of our team for many more years."
Many members of the management team came to the luncheon to celebrate Greg and Kenny's good work and long tenure. Carmel Cinema Owner Gary Golding, Director of Carmel Cinema and Bank Street Theatres Paul Schuyler, Director of Operations Jim Stewart, Manger Candice Sciarrillo and Marketing Director Meredith Clearly all attended. They presented Greg and Kenny with beautifully engraved plaques in honor of their 10-year anniversaries.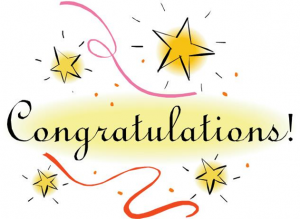 CAREERS Senior Employment Specialist Marie O'Connor has worked with Greg and Kenny for many years. "Greg truly found his niche working at The Carmel Theatre for the past 10 years. He does a great job, always has a big smile for the customers and is very proud of the fact he's worked at the theatre so long," Marie said. "Kenny has a big personality that all the customers like and he helps the theater with a variety of tasks. They are both such familiar faces at the theatre and so well liked that when they aren't there customers ask for them by name."
Congratulations to Greg and Kenny for jobs well done.